Cold Dishes
(Small Portion)
(Medium Portion)
01.Toh-lee style assorted cold appetizer
(S・571kcal/M・952kcal)

6,400yen
9,400yen
02.Assorted cold appetizer
(S・357kcal/M・595kcal)

4,690yen
6,800yen
03.Cold sliced abalone (116kcal)
※Excluded menu for Course "Hyakka Ryoran"
(1pcs)
6,300yen
04.Cold sliced chicken
(S・718kcal/M・1,196kcal)

2,950yen
4,280yen
05.Shredded chicken with special sauce
(S・1,016kcal/M・1,693kcal)

2,950yen
4,280yen
06.Chinese barbecued pork
(S・342kcal/M・570kcal)

2,950yen
4,280yen
07.Cold jellyfish
(S・71kcal/M・118kcal)

4,690yen
6,800yen
08.Preserved eggs
(S・262kcal/M・436kcal)

1,890yen
4,280yen
09.Boiled sliced pork in garlic sauce
(S・846kcal/M・1,410kcal)

2,950yen
4,280yen
10.Hot and sour pickled vegetables
(S・253kcal/M・421kcal)

1,600yen
2,450yen
Shark's Fin
11.Braised domestic shark's fin
(579kcal)

60g
6,300yen
90g
9,400yen
250g
23,000yen
(Small Portion) ※2 to 3 people
(Medium Portion) ※4-5 people
12.Shark's fin soup with crab meat
(S・509kcal/M・848kcal)

5,300yen
7,840yen
13.Shark's fin soup with chop-suey
(S・451kcal/M・751kcal)

5,300yen
7,840yen
Soup
Small Portion ※2 to 3 people
Medium Portion ※4-5 people
14.Vegetables and sliced abalone soup
(S・387kcal/M・645kcal)
3,160yen
4,690yen
15.Corn soup
(S・492kcal/M・820kcal)

2,140yen
3,150yen
16.Vegetables and egg soup
(S・372kcal/M・618kcal)

2,140yen
3,150yen
Bird's nest
17.Clear bird's nest soup
(100kcal)

(1人前)
3,560yen
Dim sum
18.Spring rolls
(47kcal)
(2pcs)
580yen
add to(1pcs)
290yen
19.Fried chop-suey dumplings
(191kcal)


(2pcs)
520yen
add to(1pcs)
260yen
20."Shu-mai" Steamed meat dumpling(2pcs)
(96kcal)
(2pcs)
520yen
add to(1pcs)
260yen
21.Steamed shrimp dumpling
(88kcal)

(2pcs)
520yen
add to(1pcs)
260yen
22.Steamed soup bun
(100kcal)
(2pcs)
520yen
add to(1pcs)
260yen
23.Steamed meat and onion dumpling
(115kcal)
(2pcs)
520yen
add to(1pcs)
260yen
Abalone
Small Portion ※2 to 3 people
Medium Portion ※4-5 people
24.Braised abalone in cream sauce
(S・663kcal/M・1,105kcal)
5,800yen
8,350yen
25.Braised abalone in oyster sauce
(S・234kcal/M・390kcal)
5,800yen
8,350yen
Crab
Small Portion ※2 to 3 people
Medium Portion ※4-5 people
26.Deep-fried stuffed crab claw (1piece)
(66kcal)
(1pcs)
1,520yen
27.Braised crab claw in black bean paste
(734kcal)
(2pcs)
3,050yen
28.Chinese style omelet with crab meat
(S・563kcal/M・938Kcal)

2,600yen
3,970yen
Seafood/Prawns
Small Portion ※2 to 3 people
Medium Portion ※4-5 people
29.Sauteed prawns in mayonnaise sauce
(S・234kcal/M・390kcal)

4,730yen
6,920yen
30.Fried prawns in sweet and sour sauce
(S・493kcal/M・820kcal)

4,730yen
6,920yen
31.Braised prawns in chili sauce
(S・345kcal/M・575kcal)

4,730yen
6,920yen
32.Sauteed seafood and domestic vegetables
(S・267kcal/M・445kcal)

4,880yen
7,020yen
33.Fried breaded shrimp with sweet and sour sauce
(S・447kcal/M・745kcal)

4,730yen
6,920yen
34.Sauteed prawns and domestic vegetables
(S・263kcal/M・438kcal)

4,880yen
7,020yen
Beef
Small Portion ※2 to 3 people
Medium Portion ※4-5 people
35.Sauteed fillet of beef in oyster sauce
(S・616kcal/M・1,026kcal)

5,300yen
7,940yen
36.Sauteed fillet of beef in black pepper
(S・640kcal/M・1,066kcal)

5,300yen
7,940yen
37.Sautéed sirloin beef in oyster sauce
(S・816kcal/M・1,226kcal)
※Excluded menu for Course "Hyakka Ryoran"
7,130yen
10,690yen
38.Sautéed sirloin beef in black pepper
(S・840kcal/M・1,266kcal)
※Excluded menu for Course "Hyakka Ryoran"
7,130yen
10,690yen
39.Sauteed shredded beef in bean paste
(S・868kcal/M・1,446kcal)
4,580yen
6,820yen
40.Sauteed shredded beef and green pappers
(S・391kcal/M・651kcal)

4,580yen
6,820yen
Pork
Small Portion ※2 to 3 people
Medium Portion ※4-5 people
41.Sauteed chop-suey
(S・495kcal/M・825kcal)

2,950yen
4,460yen
42.Braised pork in yellow bean paste
(S・1,172kcal/M・1,953kcal)

2,950yen
4,460yen
43.Sweet and sour pork
(S・393kcal/M・655kcal)

2,950yen
4,460yen
Poultry/Chicke
44.Peking style crispy skin duck(※Skin Only)
(H・478kcal/W・956kcal)
Half
8,450yen
Whole
16,300yen
Small Portion ※2 to 3 people
Medium Portion ※4-5 people
45.Deep-fried chicken without bones
(S・1,086kcal/M・1,810kcal)

2,140yen
3,160yen
46.Sauteed diced chicken and cashew nuts
(S・724kcal/M・1,206kcal)

2,950yen
4,180yen
Vegetable
Small Portion ※2 to 3 people
Medium Portion ※4-5 people
47.Braised vegetables and crab meat
(S・206kcal/M・343kcal)

2,950yen
4,380yen
48.Braised mixed vegetables
(S・177kcal/M・295kcal)

2,550yen
3,970yen
49.Sauteed seasonal domestic vegetables
(S・367kcal/M・611kcal)

2,550yen
3,970yen
50.Braised eggplants in chili sauce
(S・861kcal/M・1,435kcal)

2,440yen
3,870yen
Bean curd
Small Portion ※2 to 3 people
Medium Portion ※4-5 people
51.Braised bean curd and crabmeat
(S・387kcal/M・645kcal)

3,100yen
4,690yen
52.Braised bean curd and domestic vegetables
(S・694kcal/M・1,156kcal)

2,290yen
3,460yen
53.Braised tofu in chili meat sauce
(S・409kcal/M・681kcal)

2,600yen
3,970yen
Rice
54.Fried rice with crab meat and lettuce
(1,054kcal)

1,680yen
55.Fried rice with chop-suey
(1,263kcal)

1,630yen
56.Sauteed beef on rice
(1,262kcal)

1,680yen
57.Congee with vegetables(Rice porridge)
(560kcal)

1,270yen
58.Congee with seafood(Rice porridge)
(618kcal)

2,390yen
Noodles
59.Dondan noodles (Szechuan Sesame Hot Noodles)
(1,170kcal)
1,680yen
60.Szechwan (Toh-Lee style) spicy soup noodles
(952kcal)

1,680yen
61.Soup noodles with chop-suey
(713kcal)

1,730yen
62.Soup noodles with barbecued pork
(904kcal)

1,730yen
63.Fried noodles with seafoo
(1,118kcal)

2,440yen
64.Fried noodles with chop-suey
(1,474kcal)

1,730yen
65.Fried noodles with mixed vegetables
(1,014kcal)

1,730yen
Desserts
66.Almond jelly with fresh fruits
(130kcal)

1,020yen
67.Melon milk with tapioca
(181kcal)
920yen
68.Coconut milk with tapioca
(150kcal)

920yen
69.Mango pudding
(203kcal)

1,120yen
70.Litchee Sherbet
(130kcal)

610yen
71.Fried sesame balls filled with red bean paste
(102kcal)

(2pcs)
520yen
add to(1pcs)
260yen
We are using the"Japanese rice"all rice in the menu.
The price include a service charge and tax.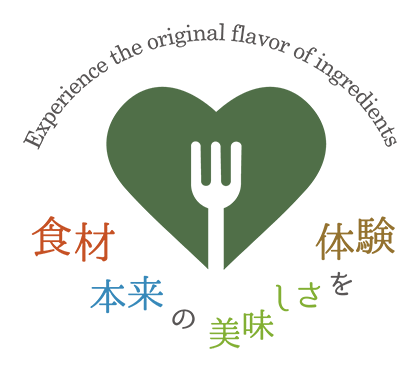 Green Heart Fork Mark
A menu with this mark satisfies all exclusion target additives that was established with our hotel's self-regulation standard guideline,
and is a menu that made use of the original taste of the ingredients.
This mark indicates that this menu used ingredients selected using our hotel's quality standards and
is a menu that you can enjoy without being concerned for your safety.
Copyright © Hotel Nikko Kansai Airport All rights reserved.
®Registered Trademark - Airport Hotel Management Co., Ltd.
---