news & topics
We will deliver the latest information from the hotel.
›

The Brasserie Gifts for Sale Guide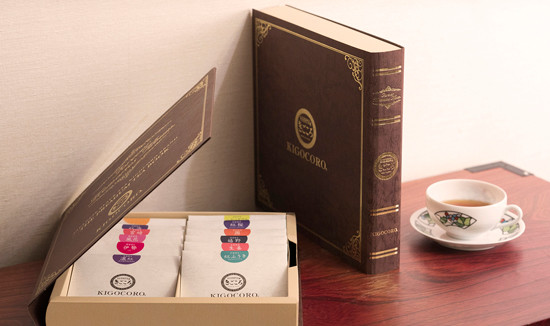 The Brasserie Gifts for Sale Guide
<THE PREMIUM TEA BOOK>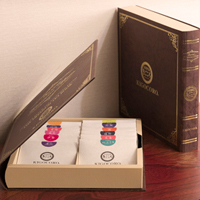 Twelve kinds of Japanese black tea bags are packed in a beautiful book-style box. You can enjoy various flavors of delicious Japanese black tea.
THE PREMIUM TEA BOOK 2,500 Yen
What is Japanese black tea?
Using only tea-leaves that were grown in Japan, black tea is fermented in Japan's fertile climate. A characteristic of this tea is how because it was grown under the blessed conditions of Japan's environment, its subdued taste and faint sweetness are naturally accentuated.
<Sake Sablé>

This Sake sablés, which is made with the kasu (lees) from a variety of sake called Daiginjo, has a mellow flavor which will simply melt in your mouth. Contains no alcohol.
Sake Sablé (20 pieces) 4,536 Yen
<Aisaika Baked Doughnuts>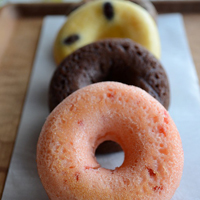 Aisaika is an assortment of baked doughnuts made with freshly picked vegetables.
For this product only aluminum-free baking powder, wheat flour from Hokkaido and Tensai sugar (which is good for the stomach) is used.
Aisaika Baked doughnuts (8 pieces) 2,376 Yen
Aisaika Baked doughnuts (15 pieces) 4,212 Yen
"Cake House" Chambord's donuts, made using stomach-friendly Tensai sugar and no food preservatives, is a relaxing and delicious sweet that has been handmade with the thought that the flavor of ingredients should be cherished. It is the perfect gift for loved ones!
*Fee includes all taxes and service fees.
OTHER NEWS & TOPICS
Copyright © Hotel Nikko Kansai Airport All rights reserved.
®Registered Trademark – Airport Hotel Management Co., Ltd.
---